Healthy Living And Gluten-Free
Perhaps you have been thinking about going gluten-free for awhile but have not yet taken the plunge. Many people are finding that a gluten-free diet helps them feel better overall. If you have celiac disease, eating a strict GF diet is essential for maintaining your health and preventing serious complications. But even if you do not have celiac, you might find unexpected health benefits from switching to bread without gluten in it.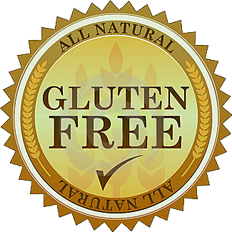 Medical conditions that can sometimes be improved by going gluten-free can include:
Joint aches and pains
Digestive issues
Headaches
Fatigue
Sinus problems
Of course, any dietary change should be approved by your physician, who can help you evaluate your particular health situation.
Some health professionals have raised concerns that many current GF products can actually be unhealthy for regular consumption due to their high sugar content and prevalence of highly processed ingredients.
All breads at Johann's Bakery are made from high-quality, fresh ingredients. You will not find chemicals, fillers, or preservatives on our ingredient lists!
In addition, we understand that it is critical for those with celiac disease to completely avoid contact with any traces of gluten whatsoever; that is why we make our GF breads in a dedicated 100% gluten-free facility.
To find out why Johann's Bakery is considered the best GF Bakery in San Diego, try one (or more!) of our loaves today. We are confident you will be hooked!
Here's to a great gluten-free life!