Founded in 1992
Johann's Bakery was founded by expert baker Johann Heil in 1992. In 2008, Johann opened his dedicated 100% gluten-free bakery in Vista, California.
Johann has been baking since he was 15 years old and has a deep passion for the art of bread making. Each loaf made at Johann's Bakery is crafted from the finest ingredients available and contains no fillers, preservatives, or chemicals.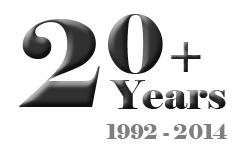 Johann's breads are unmatched in quality, freshness, and taste – guaranteed!
Understanding the importance of avoiding cross-contamination, all gluten-free breads are mixed and baked in Johann's special GF facility.
Base ingredient list for all breads:
White Rice Flour
Potato and Tapioca Flour
Potato Starch
Yeast
Egg Whites
Salt
Xanthan Gum
Johann's Bakery offers wholesale bread products to hospitals, schools, restaurant chains, grocery chains, and foodservice providers. We also sell to individuals and families via our online store, where you can buy single loaves or variety packs. Please contact us to discuss contract baking or private label baking as well.
Johann's Bakery is widely regarded as San Diego's best gluten-free bakery! Find out why by trying our signature breads!