Our gluten-free bread is made from only the heighest quality, freshest ingredients. Using the best European equipment on the market today, each loaf of bread is carefully mixed, then kneaded and formed by hand, creating the delectable handmade goodness our customers love.
We bake artisan breads in unique flavors without any preservatives, fillers, or chemicals. Our GF breads are soft on the inside with a European-style crust—and each loaf is sprinkled with love.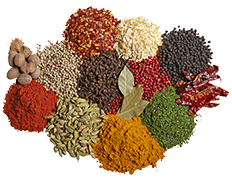 Our proprietary process is specialized for making the best-tasting gluten-free bread in San Diego County!
Each ingredient is accurately weighed and added.
Ingredients are mixed in our dedicated 100% gluten-free facility using state-of-the-art equipment.
Dough is allowed to rise adequately.
Each batch of dough is then kneaded and formed into loaves completely by hand.
Loaves are placed in pans to rise again before baking.
Our GF breads are baked to perfection.
New batches of bread are made every night, and orders are shipped out at the beginning of the week to ensure that you receive your fresh bread as soon as possible.
Taste for yourself — visit our products page to choose which breads you would like to order!